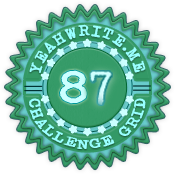 This is not your ordinary, everyday stuffed animal. Please meet "Do Not Disturb" kitty. These special kitties live together at Riverbend, a beautiful lodge in the woods of Wisconsin. Their tag says, "Put the cat out."
Obviously, these kitties are laid outside one's door in the evening before bed, or whatever, and sometimes in the afternoon when guests want a little quiet time.
Over the course of many visits to Riverbend, we've often played with "the kitties". Sometimes they wind up in precarious positions with other kitties, outside our friends' doors, in the wee hours of the night. They're a source of daily amusement because, even at our age, we're occasionally juvenile. I'm guessing we aren't the only guests who do this but I could be wrong.
On Saturday morning, we leisurely wandered into Riverbend's festive lobby and sniggered wondering if our kitties were curled up on the beds.
Opening the door to our room, I immediately saw my cute little friend.
I was so excited, I snapped the picture and sent it to my girlfriends in a text with a caption. The caption was inappropriate in nature as it made reference to my kitty.
There are many improper connotations to the use and term of "kitty" so o
ne might pose the question, "Why not use stuffed puppies instead?"
A few minutes later while sitting at lunch in the dining room, one of my three girlfriends said, "Oh my God! I got your text. It was hilarious."
"Bob wondered why I was laughing so hard." Said another friend.
"How come I didn't get a text message from you?" My third friend said disappointedly.
"That's strange. You were the first contact I entered for the group text." I insisted. "Must be the cell reception here."
My first friend replied, "See here. Your name's…." and she stopped mid-sentence.
"Her name's what?" I asked in confusion.
"Oh, no! You posted it on her Facebook wall."
My friends burst out in raucous laughter now getting the attention of our husbands sitting at the other end of the table.
As the realization sunk in, an odd sort of frenzied laughter began bubbling up from deep inside of me. The pieces of the puzzle were beginning to arrange themselves.
It started to make sense.
"Get it down!" I said mortified.
"I'm trying. Cell service is really bad and I can't get on the Internet. We're too remote."
"Crap!
Please try harder.
My kids and their friends are going to see it."
I was starting to panic while everyone was laughing, which on one hand was helping but at the same time it was distracting to my friend who was desperately trying to figure it out.
It wasn't until we located a desktop in the library that we could truly assess the damage.
Four "likes" in ten minutes!
So what's the lesson here?
Is it to be more careful before sending inappropriate text messages?
Refrain from sending inappropriate texts at all?
The moral of the story, however, is you're not necessarily "off the grid" even when you think you are.