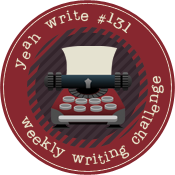 Approximately one hundred items reside on the notepad of my phone. There are phone numbers (often without names), blog ideas, websites, long strings of digits (for who knows which account), songs, recipes, sheer babble,
and books (and more books)
etc., etc. I have absolutely no clue why some exist, or where they came from or even if I wrote them. I don't recall.
What I have an abundance of, by far, are quotes.
Some for a laugh and, oh so, true like "As I have grown older, I've learned that pleasing everyone is impossible, but pissing everyone off is a piece of cake." Unknown
(aka the "fuck it" switch)
Some are so touching they make my eyes well like "
Every heart sings a song, incomplete, until another heart whispers back. Those who wish to sing always find a song. At the touch of a lover, everyone becomes a poet." Plato
Some are tortuous reminders of how I should behave (even though I already know, or should). No example will be provided here.
Inspirational quotes are burgeoning. Here are two from famous Leos. "In the name of God, stop a moment, cease your work, look around you." L. Tolstoy or "Don't brood. Get on with living and loving. You don't have forever." L. Buscaglia
And yet, there is one that keeps nudging for attention; currently occupying an immense amount of real estate in my brain. This is "the one".
"The key question to keep asking is, 'Are you spending your time on the right things?' Because time is all you have." Randy Pausch
It's a nagging, if rhetorical, question I ask myself more times a day than you can imagine or I care to admit. So I picked at it. I dug. And it didn't take long at all when I finally decided to be honest with myself. Of course I didn't like the answer.
It's a resounding "no". I am not spending my time on the right things. Not by a stretch, not even most of the time. Seems hardly any of the time anymore if I also take into consideration the thinking space devoted to these mental, emotional and clock sucking behaviors (again if I'm being honest). They've become habit.
People and issues that shouldn't matter so much, but do, are distractions. I feel out of touch from my day-to-day life sometimes. Other times, I feel a total disconnect. Like I'm floating along the surface, not at all in a "feet firmly planted" way. And I feel a sense I'm wasting it, time, on those people and issues and it depresses me.
I know how to stop them, those behaviors and distractions that are eating up so much of it. Time. It always comes back to prioritization of time and energies (as a friend often puts it). Balancing true needs versus reasonable and appropriate wants; pitting "can have" against "shouldn't have". A tricky distinction sometimes.
Casting aside one of those "wants" is going to hurt. Badly. Tears dropped into my lap as I wrote those last thirteen words. But it's what I need to do. I know what I need to do.